Founder Education
— Apr 08, 2022
The Good and Harm of Angel Investors to your Startup
Unless you are Brian Chesky in 2009 trying to get Airbnb up and running while being a design graduate, you have by now heard about angel investing and how angels are an important entity in the startup industry in every growing emerging market. But who exactly are Angel investors? Well, basically angel investors get involved […]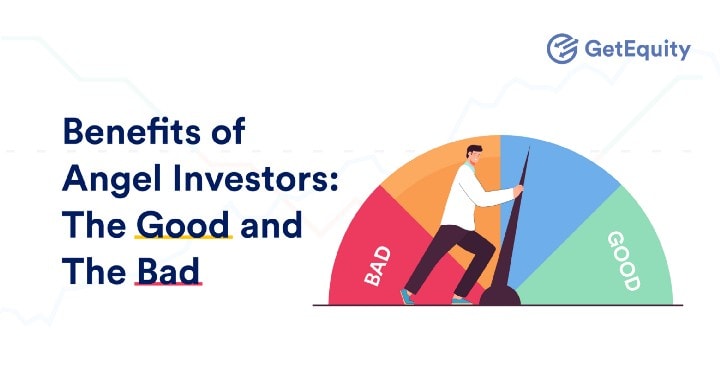 Unless you are Brian Chesky in 2009 trying to get Airbnb up and running while being a design graduate, you have by now heard about angel investing and how angels are an important entity in the startup industry in every growing emerging market.
But who exactly are Angel investors?
Well, basically angel investors get involved in a company at the very early times, usually during the initial round of funding of founders themselves, family, and friends, or when a company decides to take the very first check.
They provide startups with small amounts to roll out their products which is, most of the time, between $1000 to $1,000,000 depending on the industry, and structure of the business, model and capital the founder needs at that stage.
The main reason why angels are important in the startup field is because they usually come in at the stage where startups need it the most, "the early days". They invest right at the initial funding and also before the company is yet to take shape for venture capital funds to be interested, hence the name "angels."
Who are angels and how do they work, you may ask?
Angel investors often have a strong background in the business world but can also be:
Venture capitalists who write small checks on the side as part of alternative investment strategies.
C-level executives at successful high-growth companies and are looking to support other founders or C-level executives.
Professionals with passion and understanding in what it takes to run a successful startup and want to impact on newer generations.
Syndicates(groups of individual investors) that pool small amounts from each person to fund one deal decided by all of them.
Small business owners and entrepreneurs who already run successful companies and know how to spot other successes in the making.
Since angel investments come in at a critical stage of the startups, rigorous due diligence happens but it is relatively shorter than the later stages since the companies are yet to have deepened operations and big numbers to crunch.
Angel investors connect with young, growing companies through networking events, seminars, conventions, referrals from fellow investment organizations, and word of mouth, website portal or business.
When an angel investor and the founder of a company are interested in each other, the angel investor runs a due diligence procedure by talking to the founders, assessing the company's products and business endeavors, and gauging the company's industry, market size, business model and founder themselves.
A term sheet is then created by the angel investor when both parties reach a verbal agreement with investment terms, equity percentiles, investor rights and obligations, and exit strategies.
After the contract is finalized, the deal is officially closed and the funds are released for the company to use.
What your startup may gain from angel investment
The angel investor is mostly a fellow entrepreneur, but more experienced which means you will be trusted by someone who understands what you are going through and would provide you with actionable, realistic pieces of advice to grow your company.
There is more cash down the path. Angels only invest in companies they have great belief in future fruition and are in for the long haul. "… they often make another cash injection later on," says Garett Polanco, an accredited angel investor who's funded 29 companies.
There are no obligations if your angel investor invests in exchange with equity, most of which do. You do not have to pay back the angel investor when the business does not work.
How angel investment might damage (or kill) your startup
It may get too costly because in many cases, angel investors ask for a huge chunk of your startup in return for their funding. "That typically comes in the form of equity, which could be more expensive than debt financing," Lavinsky says.
You will remain with less control over your startup. Since the angel investor is more likely to ask you to give up some equity in your company in exchange for their funding. That lump sum of equity might seem to be small but some angel investors might later decide they want a bigger role in business decisions.
There is a high chance you might go with novice angels. Due to the desperation and novelty of some first time founders, some startups end up taking offers from new angel investors with no strong experience in the industry or startup environment at large.
Be careful, do enough research, and focus on growing your business.
Many angels join at an early stage when the companies need every support they can get which is why they like to play an active role in the startups they fund. This is the reason for finding an angel investor who is both close geographically and skilled in the industry your business is in.
Also, there are also crowdfunding platforms that are on the rise where high-growth startups raise funds from communities of dedicated individual investors who take the big risks trusting the founding team to grow the businesses to fruition. This option could save your startup months that it would usually spend fundraising, give you broader connections amongst the founding community and more investors, and a marketing effect during the funding process.