Equifam Spotlight
— May 01, 2023
Equifam Spotlight: Olasubomi Olorunsola
Meet another member of our awesome team- Olasubomi aka "Ola"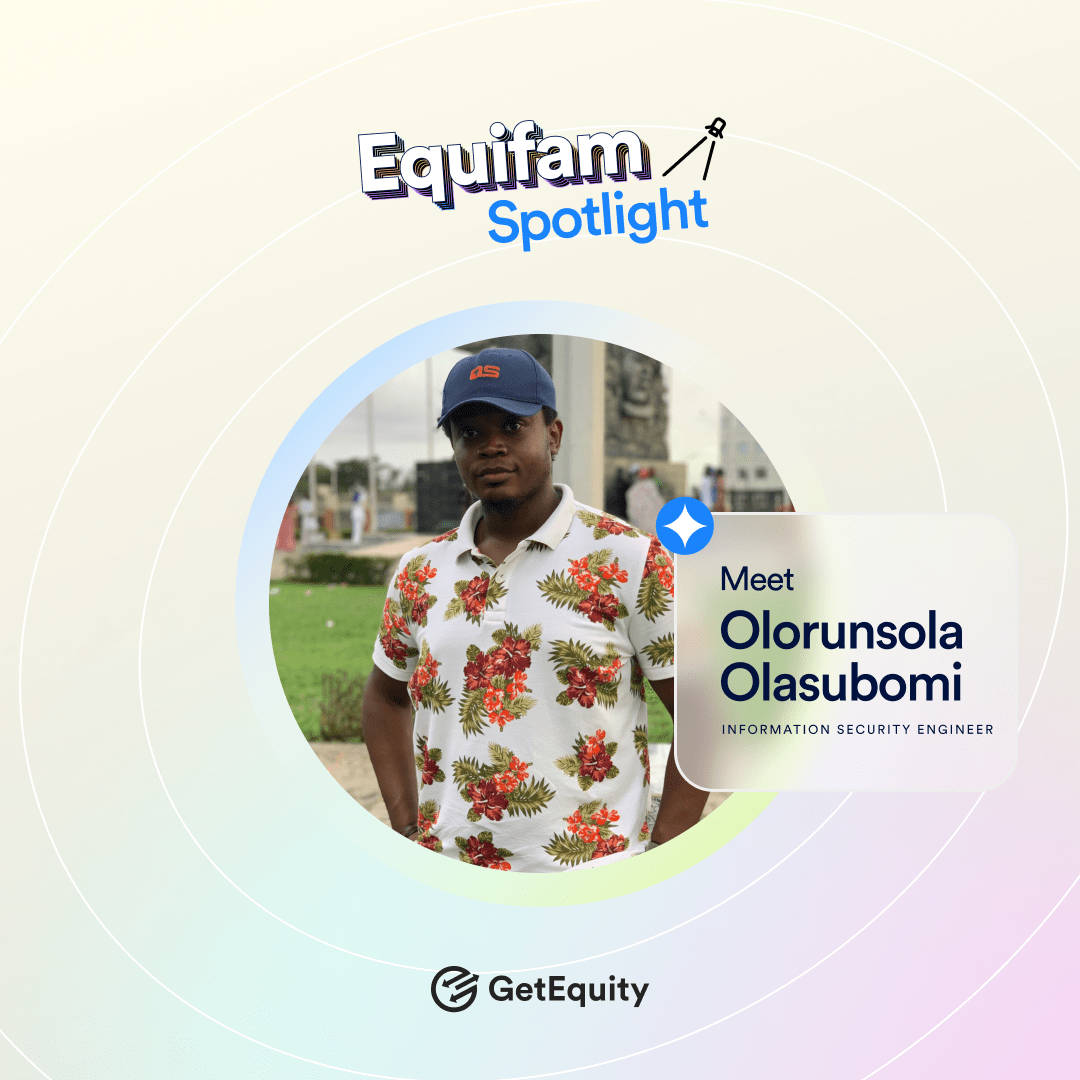 How long have you been part of the Equifam and what's your current role?
I have spent the past 4 months as an Information Security Engineer at GetEquity
What does your job entail?
I develop and maintain internal InfoSec policies, Security Information and Event Management.
What's your day-to-day like?
Staying ahead of malicious actors by watching the news and happenings in the cyber world.
What would you say motivates you to open slack everyday?
Security is my bread & butter, and breakfast is the most important meal of the day. Ergo, I enjoy launching Slack. Also, a lot could happen. I have to be on top of all incidents all of the time.
How has your career grown since joining GetEquity?
I've gotten to experience more of the Blue Team side of security. I've usually always had to perform more offensive tasks like Penetration Testing, but with GetEquity I have gained skills on the defensive side of things. My sword may be sharp but my shield is getting stronger.
What is your favourite thing about working at GetEquity?
The company work culture is amazing, it gladdens me to be one of the great problem solvers at GetEquity. Not to mention working alongside Jude; one of my department's greatest alumni. All the Get cuties are such amazing people, it feels good to be a part of the Equifam.
What's something you're planning on doing in the next year that you've never done?
I've never configured an autonomous SIEM solution, it's a short-term goal and I'd like to configure one for GetEquity's security.
Tolu Olawumi
Marketing and Communications Lead